I Want You to Love Me Now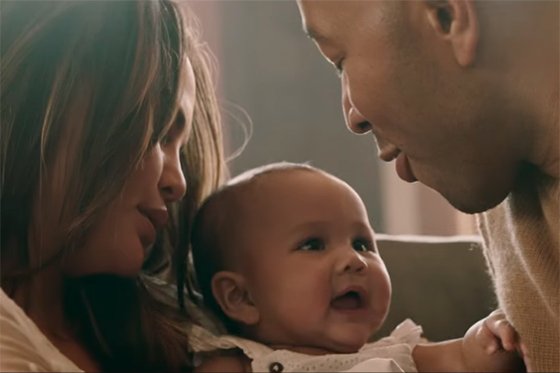 I had the amazing opportunity to see John Legend perform in Miami a few days ago.   I assumed that it would be an entertaining show, but I wasn't prepared for the brilliance and high vibration that I experienced in the theatre.
John was completely in his element.  You could see from the expression of his body, face and voice that he was born to be singing and sharing his message of love.   There have only been a few times in my life that I've seen someone stand so completely in his/her natural gift and express it so unapologetically – like the time when I heard Maya Angelou give a talk at Omega.
I had an unusual thought while appreciating one of John's song.  I thought: "What if his parents had forced him to be a lawyer, what a waste that would have been.  We would have missed out on this incredible talent, this beautiful music.  We would be so much worse off for it."
Then a wave of sadness swept over me as I thought about all of the people who are not living the full expression of their being, not giving us the gift of who they really are.  The world doesn't need another lawyer (unless that is your highest calling).  The world needs you to be you.
On a recent coaching call, I was listening to a client describe her fear and frustration about coming 'out of the closet' with her business.  She is afraid of 'putting herself out there' and worried about 'what people will think.'   I showed her the picture I drew a few months ago – a picture of a flower coming up through a crack in a cement sidewalk, surrounded by cement walls.   I drew this picture when my mentor asked me: What's your why? Why do you do the work that you do?  
I told my client: "You are the flower.  You bring life into the world.  You carry the message of hope that so many people need to hear.  In a world that is so full of darkness and disconnection, we need your light and your courage to stand up and speak your truth…" And then I started to cry.
I believe that this is the time to embrace big dreams and crazy ideas.  I believe that this is the time to start things that you have been putting off and take chances that you were saving for tomorrow.   I believe that you need to live in a way that feels authentic and honest.  This is the time.  There has never a better time in all of history for us to harness our power, our voice, our hearts and make a difference in the world.
Whether you are John Legend, Maya Angelou or an ordinary person living and extraordinary life, you can do the thing you were born to do, you can live the full expression of your being, you can stand in your truth unashamed and unapologetic.  Forget about your excuses – line up with who you really are and let the Universe clear the way.
Pulling me further
Further than I've been before
Making me stronger
Shaking me right to the core, oh
I don't know what's in the stars
Never heard it from above, the world isn't ours
But I know what's in my heart
Love me now
Love me now
Love me now
~ John Legend